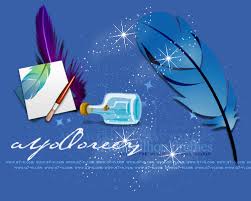 Adobe Photoshop Course
WHAT DO YOU WANT TO LEARN TODAY??
lyndais an Online Library helping you learn software, creative and business skills….
If you are a member of just 25 $ per month, you can access anytime to 2000 expert-taught video at Lynda.com this will be with a Verified Certificate, however you can watch free videos without becoming a member and of course without a certificate, but at least you can LEARN.
You can watch many videos such as:
Developer.

Design.

Web.

Photography.

3D –animation.

Photoshop CC :
In Photoshop course you can learn how to use Adobe Photoshop efficiently to get the most out of your pixels and create images.
Julieanne Kost, who got a Master in this program , provide you with all the details from the beginning level to the advance one.
This comprehensive Photoshop course covers nondestructive editing techniques using layers, masking, adjustment layers, blend modes, and Smart Objects, and find out how to perform common editing tasks, including lens correction,
Adobe Photoshop is used by photographers, graphic and web designers, video graphers, and 3D artists, to enhance and manipulate photos, and create original digital artwork.
Photographers using Photoshop for correcting exposure or modifying color, cropping, aligning, and rotating photos to achieve better compositions, restoring and retouching images.
 Designers also using Photoshop for creating textures for web backgrounds and photo realism by using 3D. Adobe Photoshop gives you the tools to help you achieve your creative vision.
In lyndacourses you can manage individuals and groups, track usage, and review user progress.
Train your team, students, and staff. A web-based service, lynda.com integrates with your network for simple access .