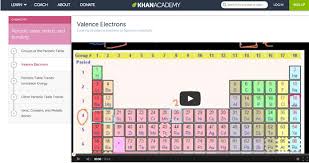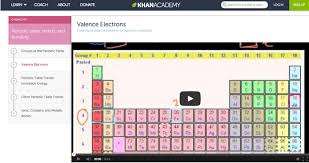 Chemistry Intro. Elements and Atoms
Khan Academy is a free world-class education for anyone anywhere
Khan Academy is an organization on a mission. The goal of Khan Academy is changing education for better by providing a free world-class education. All of the site's resources are available to anyone. It doesn't matter if you are a student, teacher, adult returning to the classroom after 20 years.
 Khan Academy's resources are available to you completely free of charge.
In Khan Library https://www.khanacademy.org/library  you can learn about anything in: 
Math

Arts & Humanities

Economics & Finance

Computing

Science topics: such as biology, chemistry, and physics.
Let us today enter to the chemistry world, beginning with introduction to the Elements and Atoms.
How elements related to atoms, the basics of how protons, electrons and neutrons make up an atom??
Elements like Carbon, gold, if you dig in carbon element in small shank you will got the basic of the elements the Atom.
Do you know that a small piece from your hair content of 1.000.000 of carbon atom, and every living thing made of carbon atom.
Carbon Atom Contain :
Proton.

Electron.

Neutron.
If you change the proton you will have different element, so you can change just the electron and neutron.
Inside the nucleus of the carbon there is 6 elements of proton, 6 elements of neutron and 6 electron, the relationship between the electrons and the nucleus , moving around the nebulous in the center, electrons jumping around the center which contained the proton and neutron because proton have + charge and electron have – charge, and the fundamental part says:
Unlike charges attract each others, because they have different changes they attract each other.