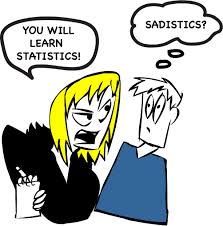 Statistical Studies
Khan Academy is a free world-class education for anyone anywhere.
Khan Academy is an organization on a mission. The goal of Khan Academy is changing education for better by providing a free world-class education. All of the site's resources are available to anyone. It doesn't matter if you are a student, teacher, adult returning to the classroom after 20 years.
 Khan Academy's resources are available to you completely free of charge.
In Khan Library https://www.khanacademy.org/library  you can learn about anything in: 
Arts & Humanities

Economics & Finance

Computing

Science topics: such as biology, chemistry, and physics.

Math & statistical.
Let us today enter to Math & Statistical world, beginning with Probability and Statistical.
Types of statistical Studies.
For example you want to make statistical studies for Sugar and Heart Disease.
First of all you have to take a random sample of population and a random people of having sugar in their food those people will be the Sample Study for our statistical research.
After that we will have a sample of our people in hospital and having a heart disease. And make a statistical report of how much of sugar they are consumed in their day 
Then we will observe the related study in each other the sugar and people in hospital. This study called Observational study.
To improve the idea you have to run this experiment you have to make an experimental group, for example of 100 random people from your first select population and control of how much they consumed sugar in their life or day.