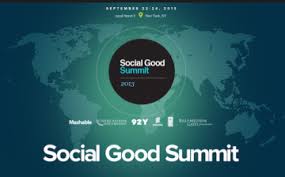 How to Change the World Course
In Coursera you can take the world's best courses, online, and for free. It's an education platform that partners with top universities and organizations worldwide, they aim to empower people with education that will improve every ones lives.
You can easily sign up for any course today and for free, you can choose from more than 400 courses they offers and created by the world's top educational institutions such as:
1-     The University of Edinburgh.
2-     The University of Minnesota.
3-     University of Michigan.
4-     National Taiwan University.
5-     Wesleyan University: it's an excellent academic , about 2.900 undergraduates form it, and some 200 graduated students.
You can apply for the courses in all languages such as: English, Arabic, Chinese, Spanish…..etc.
You can find many courses at Wesleyan University such as:
1-      Social Psychology.
2-      Analysis of a complex kind.
3-      Passion Driven Statistics.
4-      How to change the world and here I will explain this course for you.
How to Change the World
How can we use the things we share in common to address some of the most challenging problems facing the world? This course examines issues concerning poverty, the environment, technology, health care, gender, education and activism to helps us understand better how to initiate positive change. Each week will be structured along the following questions:
What do we know? 

Why should we care?

What can we do?
At the end of the How to change the world class students should have a clearer understanding of these global issues, and they should develop strategies for working with others to begin to address them. Our aim is simple and bold: to put together the facts, the energy and the actions to make a real difference in addressing some of the major problems confronting the world today.
You can learn while you watching How to change the world :
v     What are Social Goods? What is the Commons?
v     Poverty and Development
v     Climate Change and Sustainability
v     Finish Up Papers, Catch Up on Reading and Viewing
v     Disease and Global Health Care
v     Women, Education and Social Change
v     Looking Back, Looking Forward
You can watch this video if you enter this site below:
https://www.coursera.org/course/changetheworld
We at the University of Almnh  provided to you with e-Learning courses at our Web site: http://www.almnh.com
And  you can join us as a Writer when you enter this site:
http://www.almnh.com/almnh_login