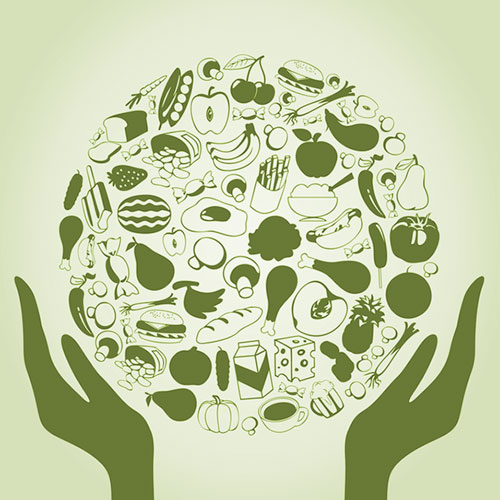 Human Nutrition
From ALISON Web Site you can take many Free Online Courses:
1-      Free English courses.
2-      Free TOEFL practice tests.
3-      Self confidence workshops.
4-      Free books to read online.
And above all that you can earn a free certification in any course you like to enter.
 Human Nutrition
Introduction to Human Nutrition is a free online course providing a broad insight into the dynamic field of human nutrition. With the huge rise in diet related illnesses, we face important choices in terms of diet and nutrition on a daily basis. It is also important to understand the role nutrition plays in growth and development throughout our lives.
This course will cover various topics from explaining the fundamental nutrients that provide us with the essential components for our bodies.
Nutrition can be defined as the science of the action of food.
A Nutrient: is a compound that provides a needed function in the body.
Nutrients can be further classified into group's base on the amount needed in the body.
The major nutrient groups are:
v     Macro-nutrients: are various types of nutrients needed in larger amounts for the body, types of nutrients that are found in this group including: Carbohydrates, Proteins Lipids, and water.
v     Micro-nutrients: are types of nutrients needed in smaller amounts for body, these nutrients are just as important; the types of nutrients that are found in this group include: Vitamins and Minerals.
If you want to complete this course enter this site: http://alison.com/courses/Introduction-to-Human-Nutrition
We at the University of Almnh can provide you with e-Learning courses if you enter this site:
And if you wish to be a writer at our site enter this site: http://www.almnh.com
If you wish to delivery our updating courses and news sign with us here: http://www.almnh.com/almnh_login