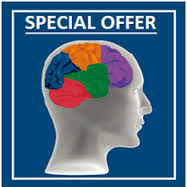 Mind Mapping for Business Course
Comprehensive course from ILLUMINE that will help you work, think and learn more effectively
The Mind Mapping for Business course takes Tony Buzan's widely recognized technique for effective thinking and learning, and shows you how to apply it and benefit from it, in the business environment. It will enable you to think more creatively and incisively, plan more effectively, improve your memory and raise your effectiveness at work to ever higher levels. It will teach you how to Mind Map on paper and you will also see Mind Mapping Software in use.
Today's work environment demands that we all save time, improve efficiency and be more creative in our thinking. As a result, more and more people are turning to Mind Mapping as an essential business tool to add to their intellectual. Illumine has, since 1996 been the leading provider of training in Mind Mapping for business.
Benefits of Mind Mapping Course:
Learn practical Mind Mapping techniques – confidently apply them to your every day process .
Improve your organizational skills – rather than writing copious pages of notes you'll be able to present information in an organized and easy to follow format.
Identify and understand a project – Mind Maps offer you a visual (non linear) structure to maximize the thinking potential of your brain.
Applications of Mind Mapping in Business Course:
Planning and organizing.

Preparing and delivering presentations.

Problem solving.

Option generation and decision making.
Download our pdf Mind Map that shows the many uses of Mind Maps®
Who should attend Mind Mapping Course:
Mind Maps can be applied by all levels in an organization. From planning tasks through to solving complex business challenges, we recommend this technique to anyone who cares about their professional.  
Mind Mapping Course Content:
A highly participation course led by one of the UK's leading Mind Mapping instructors who has a broad experience of using Mind Maps to dramatically ENHANCE effectiveness and efficiency at work
Your brain – discover how the structure and functions of the brain is mirrored by the design of a Mind Map.
Learning to learn – understand how we learn new skills and how to overcome the fear of failure.
How to Mind Map – learn the basic technique of how to construct Mind Maps.
Practice your Mind Mapping Skills – with a range of note-making, note-taking and learning applications.
Action Planning – a chance to think through how you are going to use Mind Maps in your work environment and how to benefit from the skills learned on the course. 
We at the University of Almnh  provide you with e-Learning Search is a comprehensive guide to learn you can enter this link for more details: http://www.almnh.com